Build a More Active Lifestyle with FitDesk
Time For a Healthier You in 2023
Affordable, free shipping, easy to store and no monthly membership fees!
What Could a FitDesk Product Do For Your Life?
Our products make it easy to incorporate light exercise into your daily routine, so you don't have to completely change your daily schedule.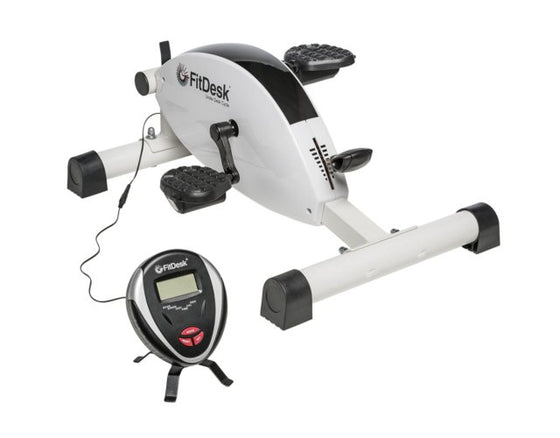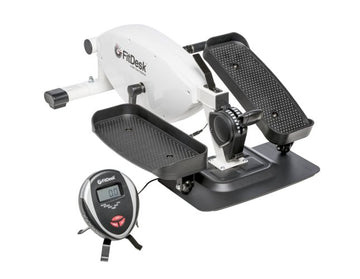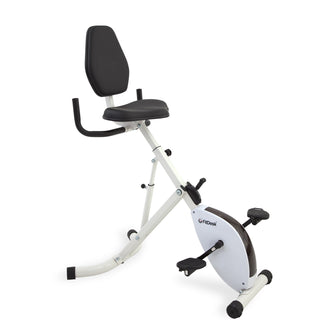 Under Desk Products
Break up your day by incorporating some light cardio into it with one of our Under Desk products.
Shop Now
Turn Your Office Into a Fit Office
Get Fit Without Interrupting Your Schedule!
Don't take our word for it
★★★★★

I cannot even begin to tell you how much I love this thing. I'm a full time employee, doing part time internship hours, and have my online classes. Any workout I wanted to do was not realistic with my schedule. so I wanted to find a way to work out while I do school work. And the fit desk gave that to me. I use it every day. Sometimes inside and sometimes outside if the weather permits. I haven't been happier with a purchase as I am with this one! Love it!!!
★★★★★

Have been able to jump right in and create a consistent exercise routine that still allows me to work and even relax at the same time! Bought the desk extension kit to provide enough space to function with a drink, snack, laptop, and notebook and it works perfectly. Bike is almost entirely silent, so I can be in the family room with everyone else while exercising and the sound doesn't bother a soul.
★★★★★

So far, I love It! The box it came in was not damaged (more than regular shipping, anyway) and all of the pieces came in good condition. One thing I really like is that the manual is very clear on how to assemble it and parts are easy to distinguish. For example, even the pedals have a "R" or "L" on them so you can match them with the right side of the bike. Also, all of the nuts and bolts came attached to the pieces where I needed them. I just had to unscrew them, pit the piece in place, and tighten them back in.

All in all, it took me about an hour to put together. But that was because I wasn't in a rush and my dog kept getting in the way looking for attention.

★★★★★

This is the single best purchase I have made on Amazon for fitness or fidgeting. I am 5'7 and this may be for me but the seat is usable at the highest and the lowest setting. The desk top is usable at all distances. I removed the resistance bands and hang two pilates rings on the hooks. I prefer it a lot. The seat is a bit harder than I want, but I am still waiting for the seat adapter to get a softer one. It would be fine with the seat it came with but I would want one more breathable with a hole completely through it. Excellent product
★★★★★

This stationary bike helped me not stay so stationary while working! I work about 8-6 and normally would only get up to go to the bathroom. This helped me become a little more active and I'm down about 10lbs since I got this! Definitely recommend the desk extension so you have more of a workspace. Also, if you're not used to biking, get a nice cushion to attach.